X-Ray Recycling Reading PA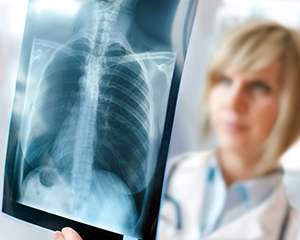 Do you have a company you can trust to properly dispose of and recycle your x-rays? X-ray recycling from Resource Data Management offers a safe, easy and efficient way to dispose of your office's old x-rays. By recycling your x-rays you are not only protecting the confidentiality of your patients, but the environment as well. So when you are looking for x-ray recycling in Reading PA, it is important you find a company you can trust. At Data Resource Management, we handle x-ray recycling expertly and professionally so you can trust your x-rays are recycled properly.
Whether you have a large stockpile of old X-rays or a small, more recent collection, RDM has got you covered. We want to ensure our community to continue to enjoy the benefits of this type of technology safely and efficiently. With RDM, you get more than just the basics. We pride ourselves in our incredible attention to detail. We strive to be thorough and trustworthy in all that we do; because we know how important the documents we are dealing with are.
Ready to start recycling? Contact us today to learn more about x-ray recycling and the many other services we offer.
The Importance of X-Ray Recycling
X-ray film is made of PET plastic and is coated with silver, a rare earth mineral and a precious metal. So, when you throw away x-rays you are not only putting PET plastic, but valuable silver, in the garbage and ultimately, in the landfill.
X-ray recycling is simply the right thing to do for not only for the environment, but for your patients as well. You cannot be too careful with confidential medical records, especially when it comes to X-rays. Not only are there more federal regulations and laws about medical confidentiality, there are also laws on the books about how to properly store and dispose of those records. With professional x-ray recycling from RDM, we take the stress and guesswork out if the process and ensure proper recycling methods.
We do not cut corners, and we make sure that every X-ray we recycle is done so with the utmost care. We provide several types of X-Ray recycling services including:
Silver recovery
Environmental services
Effluent treatment systems
Scrap film recycling
Aluminum recycling
And more
Contact Us about X-Ray Recycling
Are you interested in learning more about X-ray recycling for your Reading PA area facility? If so, Contact Us or give us a call here at Resource Data Management at (215) 953-5175.