X-Ray Recycling Philadelphia
Did you know that your x-rays need to be recycled rather than thrown away? It's true! X-ray film is made of PET plastic and is coated with silver, a rare earth mineral and a precious metal. So, when you throw away x-rays you are not only putting PET plastic, but valuable silver, in the garbage and ultimately, in the landfill. By recycling your x-rays you are not only protecting the confidentiality of your patients, but the environment as well.
Simply put, x-ray recycling is the right thing to do. And, when you are looking for x-ray recycling in Philadelphia, it is important you find a company you can trust. At Data Resource Management, we handle x-ray recycling expertly and professionally so you can trust your x-rays are recycled properly.
We want our community to continue to enjoy the benefits of this type of technology safely and efficiently. So whether you have a large stockpile of old X-rays or a small, more recent collection, RDM has got you covered. Contact us today to learn more about x-ray recycling and the many other services we offer.
Professional X-Ray Recycling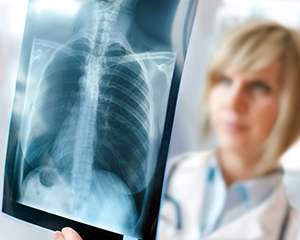 Make sure you dispose of your X-rays in an environmentally conscious and code compliant way with Resource Data Management. And with RDM, you get more than just the basics. What sets us apart from the rest is our incredible attention to detail. We strive to be thorough and trustworthy in all that we do; because we know how important the documents we are dealing with are.
We do not cut corners, and we make sure that every X-ray we recycle is done so with the utmost care. We provide several types of X-Ray recycling services including:
Scrap film recycling
Aluminum recycling
Silver recovery
Environmental services
Effluent treatment systems
And more!
Whichever kind of service, we can help! Not sure what type of x-ray recycling is best for your business? Let us know what your business' needs are and we can recommend a service to meet them.
And no matter what kind of business you have, we have got you covered! From major hospitals, newspapers and pharmaceutical manufacturers to educational institutions, printers, industrial facilities and small doctor's offices; we have done it all. Each and every one of our customers are equally important and our highest priority is meeting and exceeding all of your expectations.
So don't wait any longer! Give us a call at Resource Data Management today and get started. We promise expert customer service and professionalism unmatched by any other.
Contact Us about X-Ray Recycling
Are you interested in learning more about X-ray recycling for your Philadelphia or other Pennsylvania area facility? If so, give us a call here at Resource Data Management. (215) 953-5175.