X-Ray Recycling Harrisburg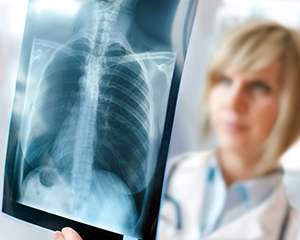 In this day and age, you cannot be too careful with confidential medical records, especially when it comes to X-rays, for more reasons than one. Not only are there more federal regulations and laws about medical confidentiality, there are also plenty of regulations and laws on the books about how to properly store and dispose of those records. X-rays need to be recycled rather than thrown in the trash. Why? The main component of an x-ray film is PET plastic, and it is coated with silver, a rare earth mineral and precious metal. So, throwing it away means you are putting PET plastic and silver in the trash, which ultimately goes to a landfill. X-ray recycling is the right thing to do for proper disposal. Rest assured however, because Resource Data Management offers X-ray recycling for Harrisburg, Huntingdon Valley and many areas throughout Pennsylvania.
At Resource Data Management, we handle X-ray recycling so that our community can continue to enjoy the benefits of this type of technology safely and efficiently. So whether you have a large stockpile of old X-rays or a small, more recent collection, we have got you covered. Make sure you dispose of your X-rays in an environmentally conscious and code compliant way.
To learn more about our X-ray recycling and the many other services we provide, give us a call today!
Expert X-Ray Recycling by RDM
RDM, a leader in the industry, has been assisting area medical facilities and business owners with all of their medical record management for years. And what sets us apart from the competition is that we are detail oriented and thorough. We do not cut corners, and we make sure that every X-ray we recycle is done so with the utmost care. We provide several types of X-Ray recycling services including:
Silver recovery. Terminal systems and recirculating silver recovery with state-of-the-art equipment and unique systems to assist our customers in achieving environmental compliance.
Aluminum recycling. We offer scrap aluminum plate removal and recycling.
Effluent treatment systems. Metallic exchange and drain monitor systems designed to achieve and maintain environmental compliance, along with recovering silvers.
Scrap film recycling. Our scrap film recovery method allows us to recycle film polyester base and reclaim all the available silver. All paper and envelopes are recycled.
Environmental services. We provide consulting, compliance surveys, composite sampling at the sewer connect and grab sampling at the source.
And more!
Whatever services you require, we can help! Our diverse customer base ranges from major hospitals, newspapers and pharmaceutical manufacturers to educational institutions, printers, industrial facilities and small doctor's offices. All of our customers are important to us and our entire staff is dedicated to providing expert customer service.
Contact Us about X-Ray Recycling
Are you interested in learning more about X-ray recycling for your Harrisburg, Huntingdon Valley or other Pennsylvania area facility? If so, give us a call here at Resource Data Management. (215) 953-5175.