Delaware X-Ray Recycling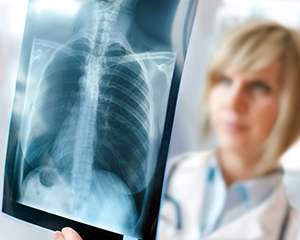 Ensure proper disposal of your business' x-rays with x-ray recycling from Resource Data Management. We specialize in x-ray recycling for Delaware businesses and are the trusted name for all of your records management and disposal needs.
Whether you have a large stockpile of old X-rays or a small, more recent collection, RDM has got you covered. X-rays need to be recycled rather than thrown in the trash. X-ray film is made of PET plastic and is coated with silver, a rare earth mineral and a precious metal. So, when you throw away x-rays you are not only putting PET plastic, but valuable silver, in the garbage and ultimately, in the landfill.
X-ray recycling is the right thing to do for not only for the environment, but for your patients and your business as well. You cannot be too careful with confidential medical records, especially when it comes to X-rays. Not only are there more federal regulations and laws about medical confidentiality, there are also plenty of regulations and laws on the books about how to properly store and dispose of those records.
Contact us today to learn more about x-ray recycling and the many other services we offer.
X-Ray Recycling & Other Services from RDM
Simply put, with RDM, you get more than just the basics. What sets us apart from the rest is our incredible attention to detail. We strive to be thorough and trustworthy in all that we do; because we know how important the documents we are dealing with are. We provide several types of X-Ray recycling services including:
Silver recovery
Environmental services
Scrap film recycling
Aluminum recycling
Effluent treatment systems
And more
And no matter what kind of business you have, we are equipped to handle your specific needs. From major hospitals, newspapers and pharmaceutical manufacturers to educational institutions, printers, industrial facilities and small doctor's offices; we have done it all. Each and every one of our customers are important to us and we pride ourselves in our high quality of work in everything we do from document storage to x-ray recycling.
Give us a call at Resource Data Management today and we can get started. We promise expert customer service and professionalism always in every service that we provide.
Contact Us about X-Ray Recycling
Are you ready to learn more about X-ray recycling for your Delaware area facility? If so, give Resource Data Management a call at (215) 953-5175 or Contact Us online.