If you own or manage a medical practice, you understand the importance of medical records. However, the act of maintaining good medical records and handling their storage can be a full-time job. Rather than dividing your attention between medical records management and your patients, you can partner with a company like Resource Data Management for medical records management in Pennsylvania! This allows you to focus on your patients and ensure that the information in medical records in up-to-date and thorough.
Reasons Why Medical Records Management is Important
The most obvious and important reason why good medical record management is important is to ensure that patients are receiving the best care possible. However, that is not the only reason why medical records management is important to your practice!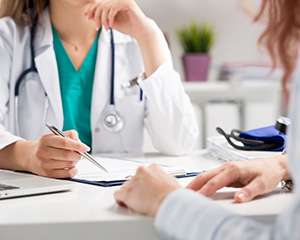 Medical records management can help protect you from:
Malpractice lawsuits
Licensing board complaints
Governmental investigations
Without properly stored and managed medical records, any one of those instances could break a practice. That's why it's important to partner with a company who specializes in medical records management!
Risks of Poor Medical Records Management
If your medical records management system isn't great, you leave yourself open to some major risks, such as:
Hindered access to patient records
Lower workplace efficiency
Increased potential for errors or conflicting reports
A poor medical records management system leaves you open for constant risks, however, it's your patients who will truly suffer. Disorganized file management can lead to increased wait times for patients as you struggle to find their file, or it could even lead to conflicting reports as you try to work from memory. Either way, these contribute to lower workplace efficiency which is detrimental in any practice.
Tips to Handle Medical Records Management
If your current medical records management practice is leaving you open to risk – don't worry! Here are some tips to help you manage records with more efficiency.
1. Keep Thorough Notes
While this one is obvious to most medical professionals, keeping thorough notes is one of the best ways to ensure that patients are receiving the care that they deserve.
2. Digitize Your Medical Records
Next, instead of worrying about searching through endless filing cabinets, digitize your medical records! This will allow you to simply search for the name of the patient, leaving each file at your fingertips and saving everyone in your office time.
3. Trust RDM for Medical Records Management
Undertaking the digitization and storage of medical records can take time away from what's truly important at your practice – your patients. Instead, allow RDM to help with your medical records management in Pennsylvania or the rest of the Mid-Atlantic region! Call RDM at 215-953-5175 or contact us!