Medical Records Management
Scanning services help hospitals, clinics and medical practices add paper-based patient charts to Electronic Medical Record (EMR) and Electronic Health Record (EHR) systems. As an increasing number of healthcare organizations implement EMR and EHR systems, the importance of medical records management is growing exponentially. Many practices and clinics are finding that scanning all of the legacy patient chart information is often an unexpectedly larger challenge than originally expected. RDM has a team of professionals who use their experience and expertise to make the entire process easy and efficient.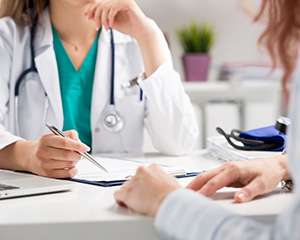 Importing your data into your Electronic Medical Record or Electronic Health Record System
RDM will handle the integration points and guarantees that your imaged data will be delivered to your EMR or EHR system efficiently. We remove the headaches often associated with importing information by partnering with many leading vendors to update their systems at the database level.
Inventory of your documents and disposition
Oftentimes, a practice, hospital or clinic will want to preserve the physical paper for peace of mind. RDM offers secure, climate-controlled medical record storage to store your information for as long as it's needed. In addition, we offer certified document destruction to ensure that your information is properly disposed of when the time comes.
Medical Records Storage
For some practices, the need to access historical records is minimal. In those instances, we offer a hybrid solution, where we'll store all of your medical records in hard copy at our facility, scanning only the charts that you request. This option can help to save some of the costs associated with implementation, while still providing a truly digital working environment.
For more information on how your medical facility can benefit from our medical records management, please give us a call at 215-953-5175 or contact us.