Document Scanning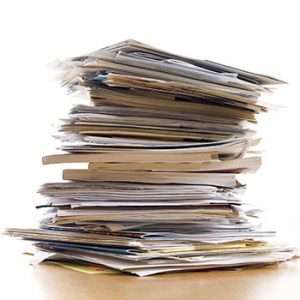 With more people working remotely now, it's more important than ever for employees to have access to files and needed information outside of the office. Whether working from home or in the office, our digital document conversion services can help your business realize results faster than you ever imagined. Leverage our back office solutions to get you there faster.
Having a paperless office doesn't have to mean purchasing expensive equipment or hiring more people. RDM can help you save money, improve the quality of your document imaging efforts through outsourcing and save time on your road to success through our back office solutions. At RDM we handle the entire document conversion process, from start to finish.
Located outside of Philadelphia, our production document conversion center is equipped to handle document scanning projects of all sizes, including:
Backfile Document Scanning Services – for companies looking to process a one-time bulk archive of documents
Day-Forward Document Scanning Services – on-going, sometimes even daily, scanning of critical business documents to support business operations.
In addition, we can help deliver your images and information to virtually any system. Over the course of our experience, our document scanning service has delivered images to many types of business applications.
Not sure where to start your document scanning project?
A document scanning service allows you to outsource the document imaging process to a third party. When you hire RDM, we handle all of the document preparation, scanning, indexing and quality control processes then give you a series of images and text files that can be uploaded into your document imaging software. If you don't already have document imaging software, we will be happy to work with you to find the best solution for your needs, whether it is cloud-based document storage or images delivered back on fully searchable CDs, DVDs, encrypted hard drives, etc. Outsourcing is particularly useful to help address backfile scanning projects or when you want to focus your team on revenue and value generating activities.
To learn even more about our back office conversion services, simply contact us or give us a call at (215) 953-5175.