Medical Records Storage Pennsylvania
If you run a medical practice, then you understand the importance of medical records. Medical records document important patient information for their current and future health care plans and needs. In addition, anyone running a medical practice understands the need for secure storage, as the information within patient medical records is confidential and protected by law.
Medical professionals have an ethical obligation to manage medical records in a secure and safe manner, ensuring that only those with clearances are able to access them while also protecting them from potential harm. Due to the need for ethical management, many practices and clinics are looking for respected medical records storage throughout Pennsylvania.
Here at Resource Data Management, we work closely with multiple medical practices and clinics. We stay up to date on the best practices and current laws and regulations so we can offer superior medical records storage. Whether you are simply looking for a secure means of storage for old records or you are looking to digitize all of your patient files, we can help!
As the world shifts towards electronic resources over paper, many practices and clinics are realizing what a large undertaking scanning all their legacy records will be. Additionally, many practices are struggling to maintain legacy records on top of current records in their limited space. We at RDM provide solutions to both issues. We can handle scanning and storage for your medical records, all while following HIPAA so your practice can rest easy.
We understand that as a practice you have to accept responsibility for maintaining confidential patient data throughout its entire lifecycle. From the first time you see a patient until the patient moves on, you have to ensure that their chart and records are properly maintained, stored and eventually disposed. At RDM we respect the protocols you already have implemented and can work within them, while easing the burden of document management.
Give us a call today to learn more about how we can help manage and store your medical records.
RDM Medical Records Storage
If you choose RDM for medical records storage and management, we follow the same eight steps for each project: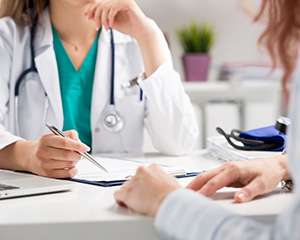 Preparing of documents to be transported to our Production Scanning Facility
Receipt of documents
Document preparation
Scanning
Quality control
Indexing
Importing data into your Electronic Medical Records System
Inventorying your documents for storage or disposition
We stay up to date on all laws and regulations so we can help your office with your medical record storage needs. Plus, we manage and focus on the details and never make sacrifices to the quality of our work. Call RDM today for a free records management and storage analysis.
Learn More About Medical Records Storage
Are you ready to learn more about medical records storage throughout Pennsylvania and the rest of the Mid-Atlantic region? Call Resource Data Management today at 215-953-5175 or request a free analysis!