There are many regulations when it comes to the proper disposal of medical waste and your office's x-rays are no exception. Proper x-ray disposal directly effects not only your medical office but every one of your patients. The Health Insurance Portability and Accountability Act leaves the responsibility for the x-ray film disposal process with the physicians and facilities, and also gives physicians the choice of doing an on-site or off-site destruction. However, the HIPAA rule does state that the disposal of x-ray films and other medical records must be done in a way that preserves the confidentiality of the information. That's where professional x-ray recycling comes in to help. As experts in x-ray recycling for New Jersey and the entire tri-state area, we'd like to tell you more about it and what makes it so essential for any medical facility to employ.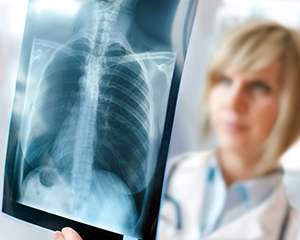 Whether you have a large or small amount of x-rays, they need to be recycled rather than thrown in the trash. And, each one of your x-ray contains private medical information of a patient, so it is essential to have them disposed of properly. Although you do need to keep your x-rays for a number of years for patient's medical records, eventually there comes a time to dispose of them. You can't just stockpile your x-rays forever; they eventually need to be disposed of in an environmentally conscious, compliant way.
The main component of an x-ray film is PET plastic, and it is coated with silver, a rare earth mineral and the precious metal we are all familiar with. So, throwing away an x-ray means you are putting PET plastic and silver in the trash, which ultimately goes to a landfill. X-ray recycling is the right thing to do for proper disposal.
At RDM we are HIPAA-compliant and can recycle all kinds of x-ray film such as medical, veterinary films, expired or scrap x-ray film, all kinds of developed, discarded films, outdated, old, exposed or even new, unexposed x-ray film.
X-ray recycling is simply the right thing to do for not only for the environment, but for your patients as well. Are you ready to learn more about x-ray recycling for your New Jersey office? If so, give us a call here at Resource Data Management at (215) 953-5175 or contact us online for a free analysis!