Over the years, advances in technology have brought more efficient ways of doing business especially as documentation and content sharing is concerned. Scanners, email, text, PDFs and shareable drives have opened the floodgates towards a gradual and systematic elimination and dependency on paper. Paper, not being all that cheap and a burden to the environment, can be eliminated from your office, freeing up room for more efficient ways of doing things.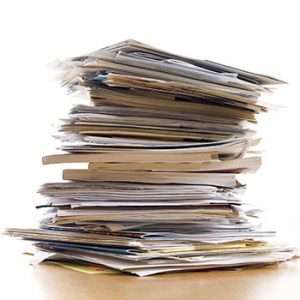 As experts in document storage for Reading PA, we would like to tell you more about it and about some of the benefits it can provide.
For one, it's affordable. If you think you're saving money by putting off document storage and storing your organization's documents in filing cabinets, think again. Document storage is actually far more affordable than you might think. And, getting started now means you can eliminate more build up of paper down the line.
And, not to mention the potential cost savings of damaged, lost or stolen files. When you employ self-storage, your business' security risks increase exponentially. But, partnering with a reputable document storage company like ours helps reduce those security risks; saving you time and money in the long run.
Our competitive document storage rates and our innovative scan-on-demand services will allow you to drastically reduce your overall records management costs by providing electronic access to hard-copy files. We even provide rapid retrieval of your hard copy documents as needed, usually within four hours or the next business day.
And, when your documents are put into professional document storage, you can rest easy knowing they're safe and secure. We have a secure, climate-controlled facility that provides an ideal place to store any valuable business records. Our facility is equipped with comprehensive fire suppression systems and a state-of-the-art alarm system.
And, the advantages of working with a document storage company go beyond just storage. We also offer a variety of other services including storage boxes, document pick-up and delivery services, document imaging services and secure document shredding. And, we have experience providing document storage for documents of all kinds including:
Legal files
Medical records
Loan documents
Accounting records
Human Resource files
Proof of delivery
And more
In addition to providing off-site document storage and online file hosting, our document imaging services will help improve your access to information helping you to convert paper records to digital images.
Ready to get started? To learn more about document storage in the Reading PA area call us at (215) 953-5175 or Request a Free Analysis.