Electronic Health Records Philadelphia
In today's digital age, having a reliable and secure document scanning service at your disposal is more important than ever. And with the federal government's passage of The Health Information Technology for Economic and Clinical Health (HITECH) Act in 2009, plus electronic health records deadline in 2015, more and more medical offices need trustworthy and secure electronic health records management in Philadelphia and throughout the rest of the country.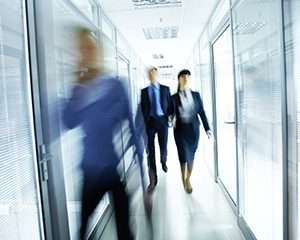 Besides the federal government regulations that stipulate medical records need to be electronic, there are a variety of other reasons electronic health records are so advantageous:
Electronic health records help to improve the quality of your patients' care
Electronic health records help to increase the amount of participation patients have in their own care
Electronic health records help to improve the accuracy of a doctor's diagnosis and the health outcomes
Electronic health records help to improve the coordination of patient care
Electronic health records are more cost-effective and help to make the flow of information more seamless
Why not give us a call today to learn more about how we can help you with your electronic health records?
Improve Patient Care with Electronic Health Records
When electronic health records are used, patients are able to make better-informed decisions about their health care. Plus, your office will see a financial benefit thanks to savings in paper, ink, printers, printing supplies and more. Electronic health records also free up your office staff's time, so they can attend to more important matters, like patient care and maintaining your medical office and more.
When you hire us for our electronic health records management services, you are getting a team that is both accurate and dependable. We use the most up to date technology to keep your records secure, and the records are available to you any time you need them – day or night. We can even work with you to make sure you are using the best imaging software.
And you will never have to worry about records retention either. Your retention periods will be automatically monitored, and we will work with you to ensure the records are kept for as long as you need them.
Ready to Learn More about Electronic Health Records?
For more information about electronic health records in Philadelphia, call Resource Data Management at 215-953-5175 or you can Request a Free Analysis.