Document Storage Reading PA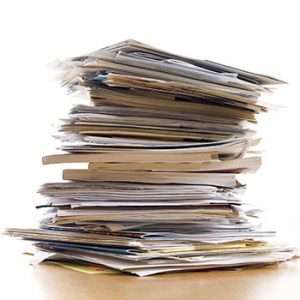 Are you looking for secure, dependable document storage for your Reading PA business? Resource Data Management is the service for you. We can help you with all of your document storage needs. From accurately and securely scanning all of your business' documents and records, we can help your office save money over the long term by going paperless.
How does it work? When you hire us for document storage we will accurately and securely scan all of the documents that your business requires for records. We will prepare the documents for scanning, scan them and index them. And we have many different quality control and quality assurance measures in place to ensure all of what we do is accurate.
Document storage with RDM allows all documents and records to be stored digitally, essentially always at your fingertips, with imaging software. RDM can also assist you in finding the best imaging software for your office's particular requirements. This will help you save money over the long term, essentially becoming or at least having the potential to go paperless. In fact, outsourcing your document storage with RDM offers a variety of great benefits for a busy office. Doing away with your old paper documents for digital document storage also allows you to free up more space in your office.
Give us a call to find out more. We can answer all of your questions and address any concerns that may arise. If you would like, we can set up a free records management analysis so you will know how much to budget for.
Document Storage from RDM
RDM is the document storage company you can trust. Our document scanning and document storage experts understand your documents, records and other data is of a confidential nature and that you will want to make absolutely sure that they are all stored safely and securely. RDM has implemented security measures that are in place to ensure the confidentiality of your records.
We have years of experience assisting businesses like yours with all of their document storage needs. We handle everything from start to finish when it comes to your document storage and scanning needs. Give us a call today to get started!
Document Storage & More
Would like more information about document storage in Reading PA? Call Resource Data Management at 215-953-5175 or you can contact us to set up your Free Records Management Analysis.