X-rays are the most common form of medical imaging today. And, since X-ray technology is such an ever-present part of 21st century life, the waste produced by it is abundant both for companies and institutions. At Resource Data Management, we handle X-ray recycling so that our community can continue to enjoy the benefits of this type of technology safely and efficiently.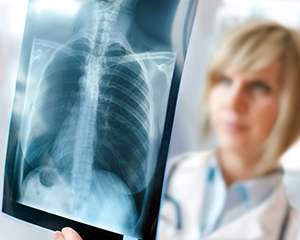 Are you considering x-ray recycling? Harrisburg, Huntingdon Valley and other Pennsylvania offices can greatly benefit from these services. But why is X-ray recycling such a big deal these days, and why are so many businesses choosing this type of service? RDM has been a trusted X-ray recycling service for years now, and we'd like to take some time to answer these questions.
Many Pennsylvania area medical facilities worry about the safe, secure disposal of their x-ray materials. Whether you have a large or small amount of X-rays, they need to be recycled rather than thrown in the trash. The main component of an X-ray film is PET plastic, and it is coated with silver, a rare earth mineral and the precious metal we are all familiar with. So, throwing away an X-ray means you are putting PET plastic and silver in the trash, which ultimately goes to a landfill. X-ray recycling is the right thing to do for proper disposal.
You can't just stockpile your X-rays forever; they eventually need to be disposed of in an environmentally conscious, compliant way. At RDM, we provide several types of X-ray recycling services, including:
Effluent treatment systems – Metallic exchange and drain monitor systems designed to achieve and maintain environmental compliance, along with recovering silvers.
Scrap film recycling – We recycle film polyester base and reclaim all the available silver. All paper and envelopes are recycled.
Silver recovery – Terminal systems and recirculation silver recovery with state-of-the-art equipment and unique systems to assure environmental compliance.
Environmental services – Consulting, compliance surveys, composite sampling.
Fire room services – Digital scanning, purges, relocations and tightening up files.
Aluminum recycling – Scrap aluminum plate removal and recycling.
And more!
Are you ready to learn more about X-ray recycling as well as the many other services we provide? If so, give us a call here at Resource Data Management at (215) 953-5175 or contact us online for a free analysis! We can answer any questions you have about X-ray recycling for your Harrisburg office.