A backfile scanning project often begins with the prospect of having to move decades worth of paper or film records from one place to another. But a backfile scanning project doesn't have to wait for a move. Scanning technology made filing cabinets into a liability decades ago. If you're still using them, you know how much time is lost searching for documents or scrolling through old reels of microfilm. With backfile document scanning for your Reading office you can enjoy enhanced digital efficiency for your business. We serve Reading, Pennsylvania, and surrounding states.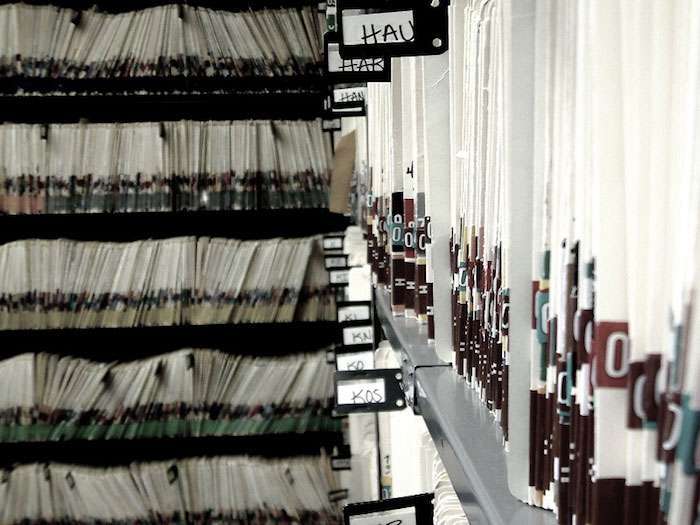 If you're putting off the digitizing of business archives or historical records because you think it would be too disruptive, it's time to reinvent how you think about document scanning. Here at RDM we will provide a customized web interface made specifically for your business. Payment, customer, and invoice information is stored securely on your customized payment portal and is made available to your accounting software through secure, industry-standard methods.
Here at RDM, we've been managing digital conversions and backfile document scanning for decades and we make it our top priority to make it a painless process. We make it easy to take advantage of digital efficiencies without a disruptive process.
No matter what kinds of documents you have in your filing cabinets, your business archives are a critical source of information that should be just as accessible as any other business documents. You may not need them every day, but when you do, it can be critical. That is why we make sure your documents will be both secure and easily accessible for those with permissions.
When you contact RDM, we will begin by analyzing your existing document types and how you would like to be able to digitally retrieve them. Next, we will collect all of the documents you wish to have scanned. Our expertly trained backfile document scanning professionals will scan and index them into searchable, secure files. And finally, we will deliver them to you in the digital format you prefer. We can return any hard copy documents back to you to destroy or we can do that for you.
Ready to get started? Schedule your backfile document scanning project today! Reliability, responsiveness, and cost-effective pricing are the reason we have so many customers who are happy they finally had backfile document scanning done for their office.
For more information about backfile document scanning for your Reading area business call Resource Data Management at 215-953-5175 or contact us for a Free Analysis