Accounts Payable Processing for Your Delaware Business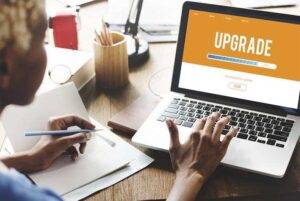 Is your accounts payable process as efficient as it can be? There are many advancements available to help streamline your accounts payable department. The experts here at RDM can help make your accounts payable department more organized and far more efficient. In fact, by outsourcing your accounts payable processing to RDM you can enjoy many amazing benefits. Local area businesses have been benefiting from this service for years, getting organized and freeing up space in their offices and filing cabinets.
At Resource Data Management we specialize in accounts payable processing for Delaware and the surrounding Tri-State area and can help get your accounts payable department back on track. By outsourcing your accounts payable processing to RDM you can enjoy many amazing benefits.
Interested in learning more about accounts payable processing for your unique business? Contact the experts at RDM today!
Accounts Payable Processing from RDM
Here at Resource Data Management (RDM), we offer an AP processing system that works. WebDocs by Resource Data Management is designed to improve the operation of any organization by connecting users with the information they need in order to work more effectively and efficiently.
There are so many great reasons to give RDM a call! By outsourcing your accounts payable processing, you can enjoy:
Standardization. WebDocs workflow lets you standardize the approval and payment process of your invoices, ensuring one consistent process across all departments and locations.
Reduction in processing time. Customers reduce their invoice processing and approval time from weeks down to just days.
Ease of use. We can have your system implemented and ready in 30 days or less. The faster we get you up and running, the sooner you'll realize the power of WebDocs and the turn-around speed to ROI.
Audit preparedness. All invoices and documents pertaining to those invoices such as POs, check requests and receiving documents are cataloged and accessible only by those with the set permissions.
A customized solution. Whatever it is your unique business needs, we can custom tailor a solution for you.
These are just some of the reasons to call RDM for better, more efficient accounts payable processing. WebDocs can also enhance your accounts payable experience by implementing advanced integrations and incorporating automation around check requests, workflow escalations, email notifications and more.
Contact Us about Accounts Payable Processing
Ready to get some more information about accounts payable processing for your Delaware business? Call Resource Data Management at 215-953-5175 or contact us and set up your Free Analysis.